المنهج القرآني لتنظيم الأسرة و طرق تحقيقه: دراسة نظرية في ضوء التفسير"مفاتيح الغيب" للإمام فخرالدين الرازي
Keywords:
Imām al-Rāzī, Mafātīḥ al-Ghayb, Muslim Family Paradigm, Methodology, Mutual Harmony, Qur'ānic Guidance
Abstract
This paper aims to elaborate various aspects of family system and its well-organized and smooth flow as inferred by Imām Fakhral-Dīn Muhammad bin 'Umar al-Rāzī in his treatise al-Tafsīr al- Kabīr also called as Mafātīḥ al-Ghayb. The brief introduction of Imām al-Rāzīhas also been discussed in this article along with what al-Rāzī explained regarding family structure and its ingredients and elements from Qur'ānic perspective. The research analytically examines different dimensions of Muslim Family Paradigm and to highlight the relationship among the entities that integrate the family system with the scope of its formulation, preservation and protection. What are the requirements for the couple, children, other relatives and blood relationship to create harmonic environment among them? And what are the ethics, manners, principles and how to utilize this methodology in order to save and preserve bonded links of family? Imām al-Rāzī constructs the comprehensive methodology for family development which presents how to protect the kith and kin domain in the light of Holy Qur'ān demarcating legal and illegal ways of family association.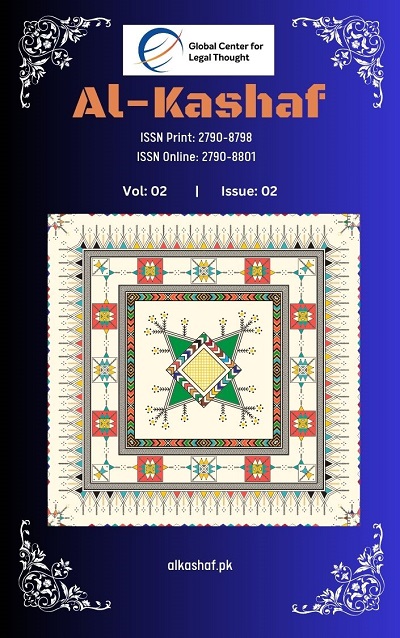 Downloads